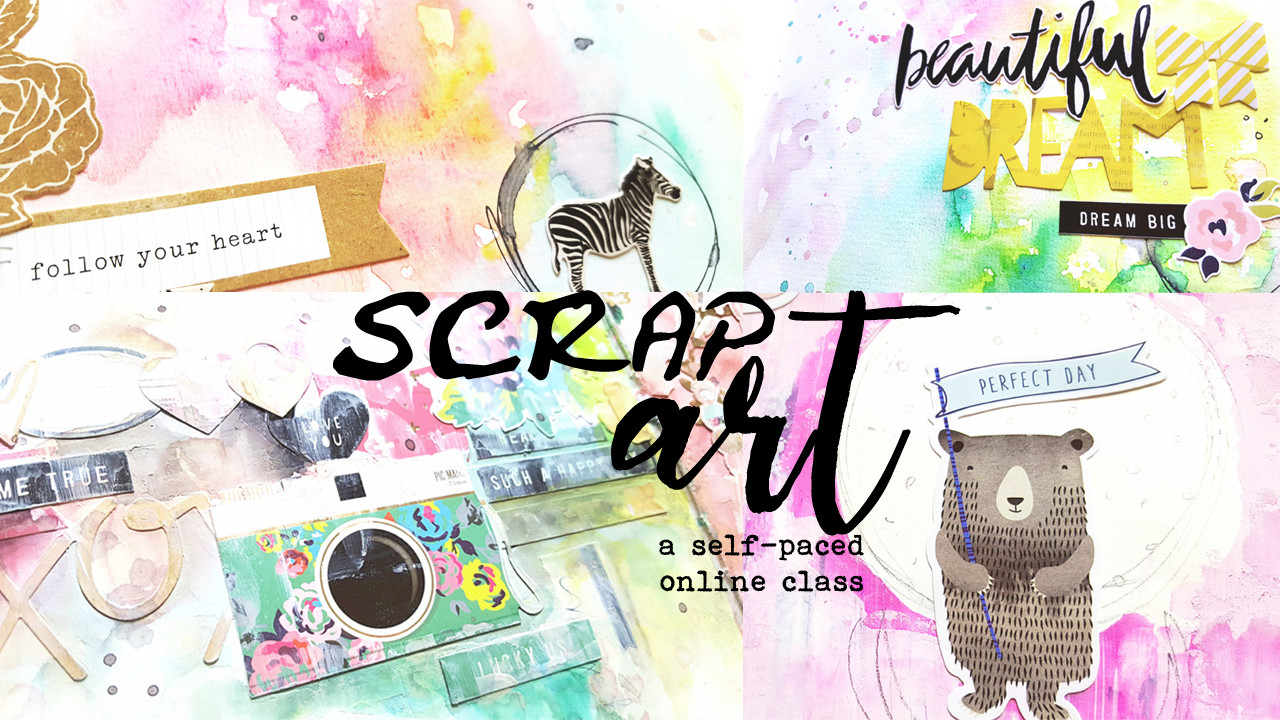 In this course I show you some fun and easy ways to combine scrapbooking concepts and supplies with art journaling.
The course includes 5 lessons. I create 5 spreads in my art journals from start to finish using patterned papers, stickers, die cuts together with mixed media.

This course is perfect for scrapbookers who want to venture into art journaling, art journalists in search of some fun ideas and new concepts or any other crafter interested in art journaling and/or memory keeping.

No previous knowledge is required. I walk you through all the techniques I use, all very simple and effective.
Supplies needed for this class-
Art journal (ready made, or you can make your own, there are lots of great free tutorials on youtube)
Scrapbooking supplies (I loved using mine in my art journal, but they are definitely not necessary!, you can use magazines or print out digital art for example)
Basic mixed media supplies- watercolors, acrylic paint, brushes